Who Helps To Make It All Happen ?
Our affiliates:
Myanmar Schools Project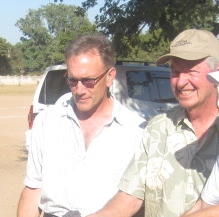 Steve Armstrong teaches the practice of Vipassana meditation internationally. He and his friend Duke McElroy have helped to improve the education of Myanmar's youth for many years and have been supporting us since 2008.
Myanmar/Burma Schools Project Foundation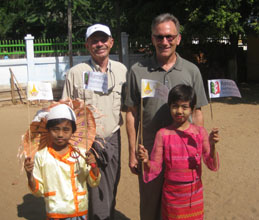 In 2011 Steve and Duke were joined by Roger Brain from Vancouver, Canada. Duke has now since retired but Roger and Steve have become the mainstay behind most of 100 Schools school building projects. As well as working with us they also have other building projects in Myanmar.
Save the children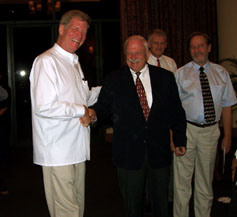 In 2005, Save the Children was one of our first affiliates. These were difficult times in Myanmar and STC were permitted to build childhood care and development centers but not schools.
Happily, times have now changed. We are grateful for all the support they have given us in the past.
UR Building Knowledge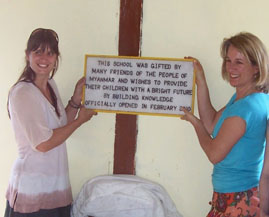 Gilly Thomas began raising funds for our projects in 2005. After the cyclone Nargis struck in 2008 she and her friend Sandra Hodge teamed up to form URBK. Their support to 100 Schools has been ongoing since then.
PHIL AND CECILIA LACY
Phil And Cecilia Lacy have been with us since 2009. During this time they have donated several schools and a Rural health center. Each year they come for a visit to see how things are going and to choose another school project to fund.
PACE – Parents' Action for Community and Education
Our newest affiliate PACE is an organization comprised of mothers of students at United World College of South East Asia (UWCSEA ) in Singapore.
Before coming to Myanmar PACE had already funded the construction of nine schools in Cambodia.
In 2016, led by Natalie Kennedy and Mieneke Smit van Dixhoorn, PACE asked us to build a school and a library in the village of Shar Pin in Mandalay Division. They have plans to build more schools in Myanmar in the future.
Special Thanks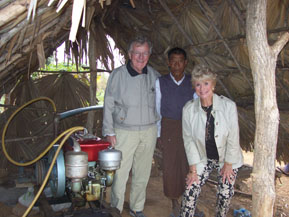 To Ralph and Calla Guild, Lenore Horowitz and all the guests at La Roche D'Ambille for their continuing support.